We provide full-service property management to multi-family up to 20 units and single-family/condo/apartments. We follow a simple pricing structure.
Multi-family management is 4%-10% of rent collected.
Single-family management is 5% on monthly management fee and 50% on leasing fee.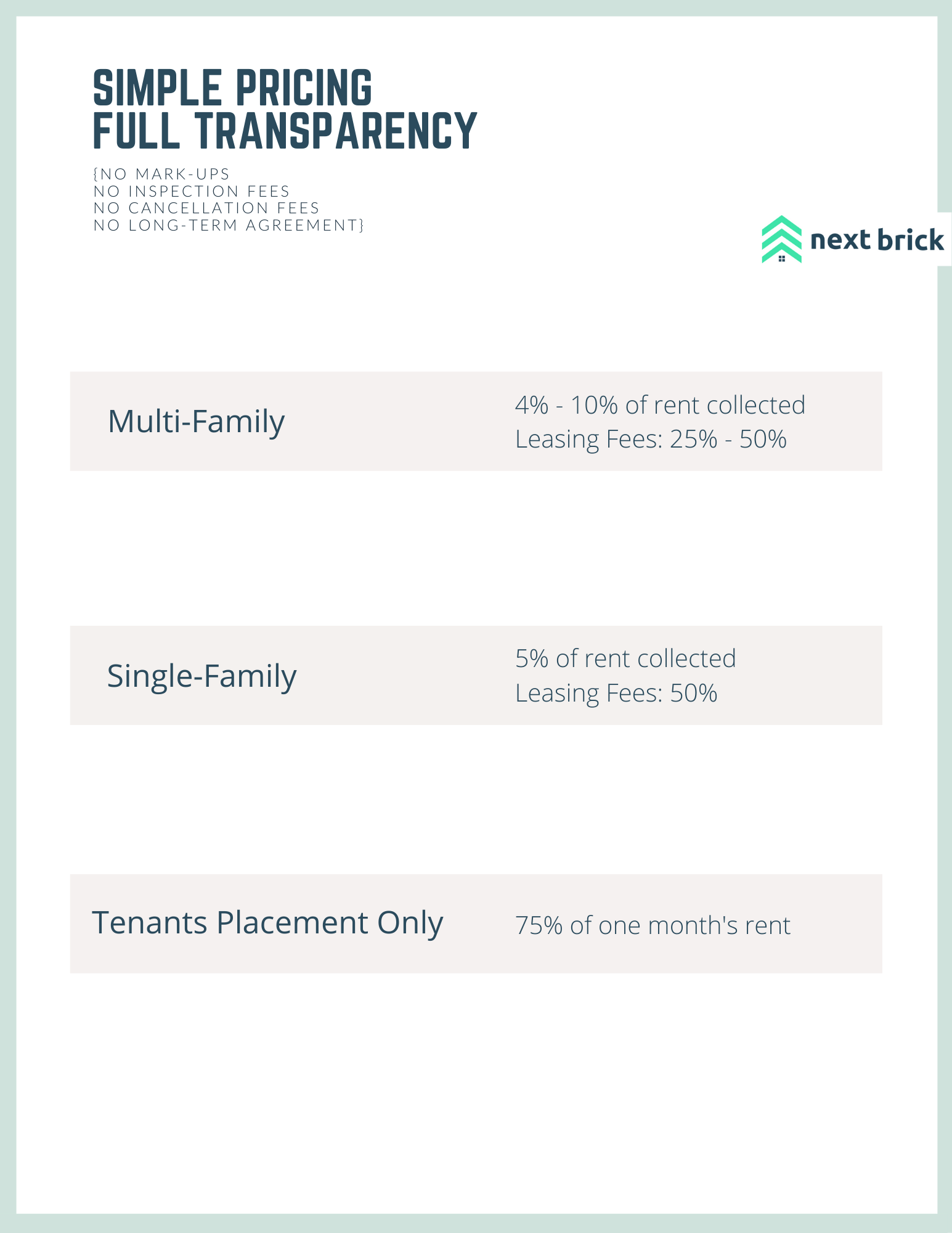 Tenant placement only(No management contract) service is 75% of first-month rent.